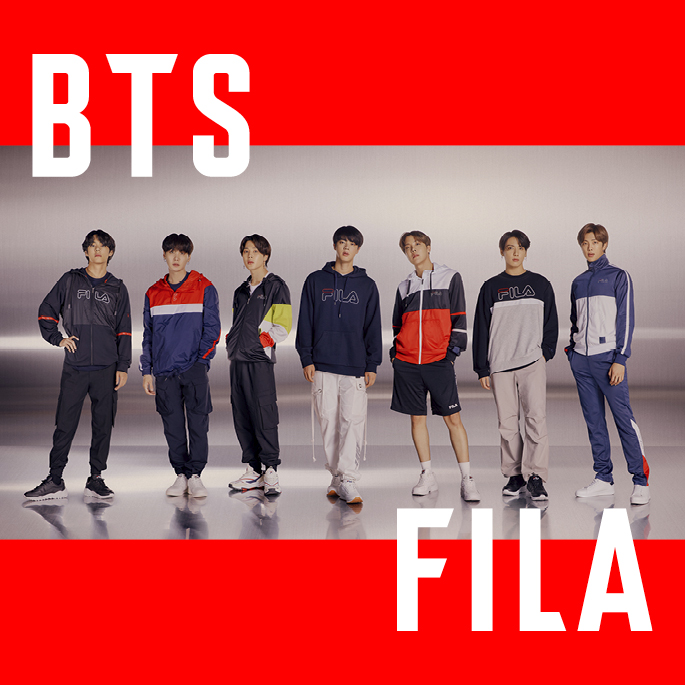 Presented by BTS
BTS, a truly global phenomenon and record-breaking group, is the new face of FILA. Global brand FILA meets BTS to create ONE World, ONE FILA! Together. Will you be with FILA?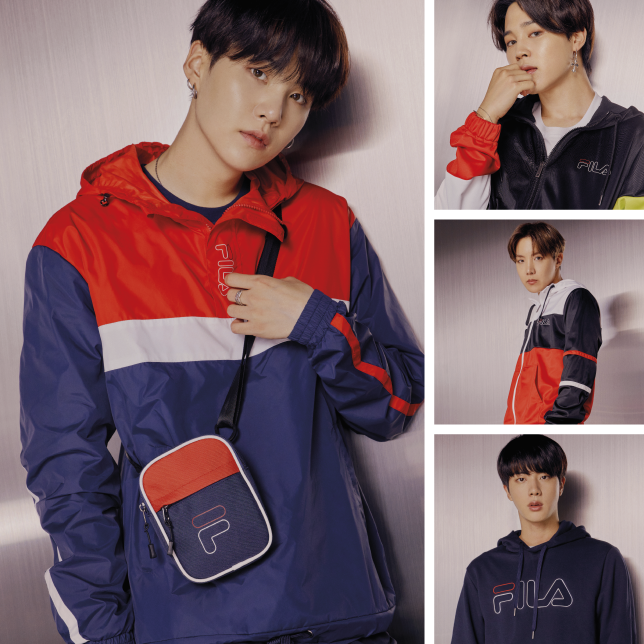 Global brand FILA meets BTS to create ONE WORLD, ONE FILA! Together.
VON DER FLEXIBLEN SPORTSWEAR ZUR STYLISHEN STREETWEAR
Während der Sport und darunter vor allem Tennis im 20. Jahrhundert an Ausdruck und Individualität gewann, erkannte FILA schnell, welche Rolle geeignete Sportbekleidung spielen muss: Sportswear soll den Sportler in seiner Bewegung und Anmut unterstützen, sie muss passgenau und doch flexibel sein. Mit der von FILA ausgestrahlten Lebendigkeit, Freiheit und Finesse können sich damals wie heute viele namhafte Sportler identifizieren, wie der Tennisspieler Björn Borg oder der Extrembergsteiger Reinhold Messner. Bis zum heutigen Zeitpunkt lebt FILA von der besonderen Beziehung zum Sport und den außergewöhnlichen Talenten. So ist FILA der Hauptsponsor des Porsche Tennis Grand Prix in Stuttgart und begleitet aktuell die beiden Tennisstars Marin Čilić und Karolína Plíšková. Bis 2022 kümmert sich FILA zudem als Ausstatter um die niederländische Olympia-Mannschaft.

FILA steht an erster Stelle für exzellente Sportswear. Diese blieb jedoch nicht lange von der Fashion-Szene unbemerkt, die den einzigartigen Spirit des Sports für sich entdeckte. Bei dem Einzug der Chunky Sneakers in die Streetwear war FILA mit dem legendären Disruptor sogar Vorreiter. Seit der Sommersaison 2017 ist FILA auch auf den Laufstegen der Welt vertreten, zunächst in Kooperationen wie mit Fendi. Im September 2018 präsentierte FILA schließlich ihre eigene Frühling- und Sommerkollektion 2019 auf der Mailänder Fashion Week. Die exklusiven Stücke kannst Du ganz einfach über den Online Shop bestellen.